Who are the members of learned societies? Survey for scholars and society members
In Finland, there are more than 300 learned societies with approximately 260 000 members. The question is who are the members and why they want to hold their membership? 
The Federation for Finnish Learned Societies continues research on learned societies. Learned societies (or scholarly associations) are those volunteer based organizations that for example disseminate scholarly knowledge by organizing conferences and publishing scholarly journals. The present study investigates the membership of the societies and the reasons for holding a membership. In addition, the study seeks information about the reading practices of scholarly journals. 
If you are a member of a learned society or work as a researcher in Finland, we ask you to spend a few minutes to take part in this survey. By answering you will provide us valuable information of your reasons to belong or not to belong to a society. Every response is important. If you work in a learned society, we kindly ask you to spread the word of this survey to your society members. We have contacted those societies that are members of the federation by email.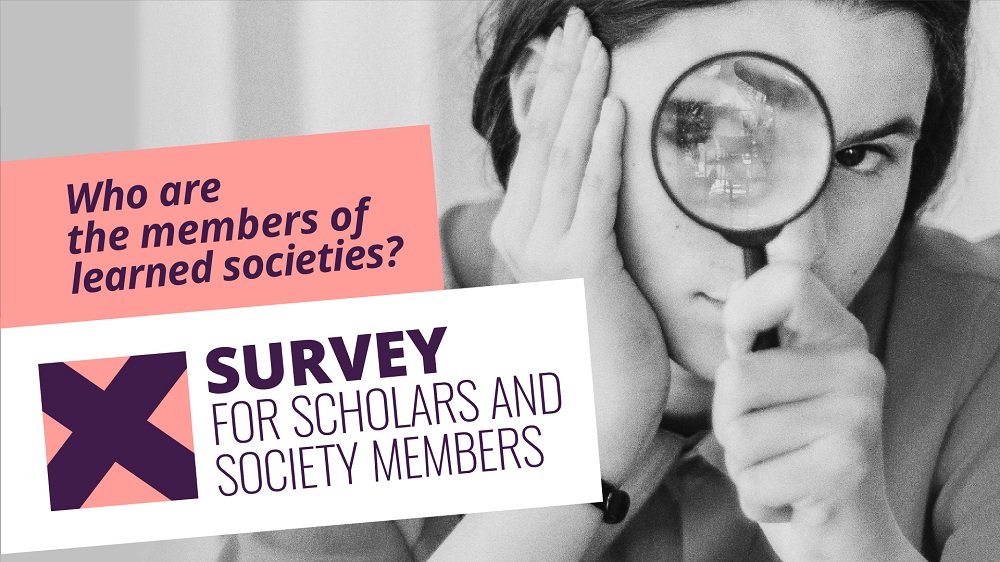 Photo: Houcine Ncib / Unsplash ja The Federation of Learned Societies.
The questionnaire is available in Finnish and English and it is possible to leave comments on open questions with any language. The survey is open until the 31st of March 2022. It takes about 15 minutes to fill the survey. Respondents can participate in a draw of #minätutkin t-shirts and books from Tiedekirja.  
Link to the questionnaire for scholars and society members.
Survey data will be analysed and published in a way that one respondent cannot be identified. Results will be published in a research report that will be published in a publication series of the Federation of Finnish Learned Societies. Other publications  can also be written. Anonymized data will be archived to the Finnish social science data archive for further research use. Privacy notice (pdf).
Please ask more information about the study from researcher Elina Late (Elina.Late(at)tsv.fi)